Zanzibar, Tanzania: More Than Just Beaches
The Holiday of a Lifetime
24 April 2018
There are many places in this big, bright, beautiful world of ours which provide the inspiration we're looking for… but very few of those places match the sheer magic and majesty of Zanzibar. The very name of this place alone immediately conjures up images of sun-soaked sands, evocative spice markets, idyllic coastal resorts, and a vibrancy and colour which is almost impossible to beat.
Zanzibar is a truly fascinating place in the truest sense of the word. Once a crossroads on the spice routes of the world, it grew as a trading post where cultures came together, each bringing their own customs and sense of wonder. Today, the history of Zanzibar is present everywhere, alongside a beach culture, music scene, and culinary tradition which makes it one of the most beautiful and inspiring places on earth.
We reckon that when it comes to the kind of places where Sanwin swimwear can really make you look your best, Zanzibar sits pretty much at the top of any list. Incredible weather, amazing food and drinks, flawless beaches… if Zanzibar wasn't already the next location on your must-visit list, by the end of this blog, we think it probably will be!
Spend some time on Nungwi Beach
The East African archipelago of Zanzibar has no shortage of idyllic beaches, covered in fine golden sand and lapped by gentle waves. However, for our money, Nungwi Beach is the best of the lot. Despite being popular, it never feels overrun with tourists, and its popularity helps maintain its unique vibrant atmosphere.
We could write a thousand different reasons why Nungwi Beach is our top recommendation for Zanzibar, but the main draw here is the utterly perfect relaxing vibe it offers its visitors. Dressed in your Sanwin swimshorts, you can happily spend hours soaking up the sun on this beach. What's more, it's perfect for swimming - the tide never goes out too far, and the gentle waters make it ideal for dipping your toes, doing some snorkelling, or testing your limits with a thorough swim. Absolute perfection!
Visit Forodhani Market
Zanzibar is unique for many reasons, but top of the list is the fact that over the centuries, it has been home to traders and merchants from all over the world. That global influence is best felt at Forodhani Market - a stunning night-time food market where the spices which made Zanzibar famous are out in full force, and the dishes on offer are able to take you on a sensory journey you'll simply never forget.
Casual, energetic, buzzing with life and exploding with colours and aromas, you could wander this market all throughout the evening. Of course, your time spent on the beach will have given you one hell of an appetite, which is good news if you're in this neighbourhood; the oriental spices on the grilled fish are utterly heavenly, and pretty much everything is served with the Indian-inspired naans and samosas you'll find everywhere in Zanzibar.
Go on a spice tour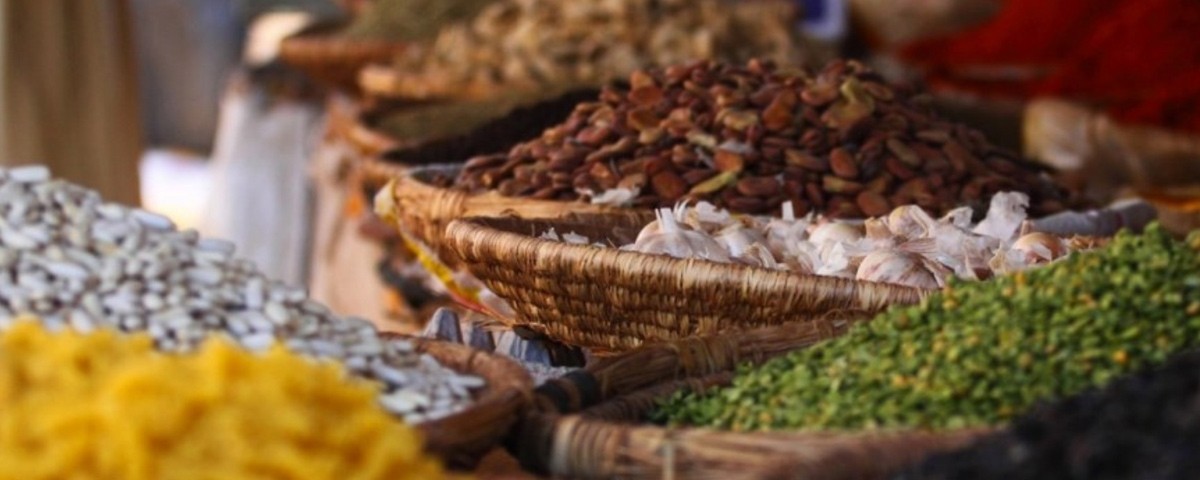 OK - you're mostly in Zanzibar to relax and enjoy the beach scene and the nightlife while dressed in your stylish swim shorts. However, it's impossible to not be swept up in the incredible history of this place while you're there, and no trip to Zanzibar would be complete without some exploration of what made this such a special place to begin with.
You'll find plenty of different spice tours in Zanzibar, which will take your senses on an unforgettable voyage, while filling your brain with fascinating facts about the world famous spices that this place trades in and produces. Even if you aren't someone who usually partakes in tourist activities, you can't help but be impressed and romanced by these amazing and unique tours.
Wander through Stone Town
Once you've caught some rays on the beach and had a good swim, it's time to tap into the beating heart of Zanzibar by visiting Stone Town. Wandering through the winding streets of this town, you'll discover some real wonders - everywhere you turn, you'll find fascinating Arabic architecture, small spice markets, exotic craftspeople, jewellers, musicians and more… it's a real feast for the eyes, ears, and nose!
Stop here and there for some of the best coffee you'll ever drink, and pay a visit to one or more of the small bars offering tasty local morsels and refreshing drinks. Once you've had your fill, it's time to head back to the beach, and reflect on everything you've seen while you admire the locals doing their thing.
Explore Jozani Forest
Everyone loves a bit of a wild adventure while on holiday, and Zanzibar really impresses in this regard. Nothing beats get back to nature, and in Jozani Forest, you can uncover the last indigenous wilderness on the island, and truly get away from it all.
Leave your worries and cares behind while you trek through the dense foliage and undergrowth. Look out for some amazing birdlife, and wonder at the swampy landscape. You'll come away feeling like a new man, and ready to have some fun as the night starts to fall.
Stay in a Boutique Hotel
Over the past two decades, Zanzibar has very much become something a luxury getaway destination. It's got all the ingredients one might look for in such a luxury escape: swaying palm trees, a vibrant local scene, fascinating nightlife, amazing food… and of course, some of the best stretches of coastline in the world.
As such, it comes as no real surprise that there are plenty of beautiful and luxurious hotels to stay in on Zanzibar, where you'll be treated like a prince among stunning marble buildings, elegantly furnished rooms, spa services, infinity pools… the list goes on and on. Among our favourites are Next Paradise Boutique Resort (perfect for feeling like a marooned explorer among decadent surroundings), and Sharazad Boutique Hotel, which offers the utmost in luxury and service on this uniquely beautiful island.
There you have it: our brief guide to Zanzibar! This island is surely one of our favourite locations to wear our stylish Sanwin swim shorts, and we've no doubt that you'd fall in love with it just as much as we have over the years. What are you waiting for? Order your swim shorts today, and get packing! Zanzibar is waiting for you...